O Little Town Of Bethlehem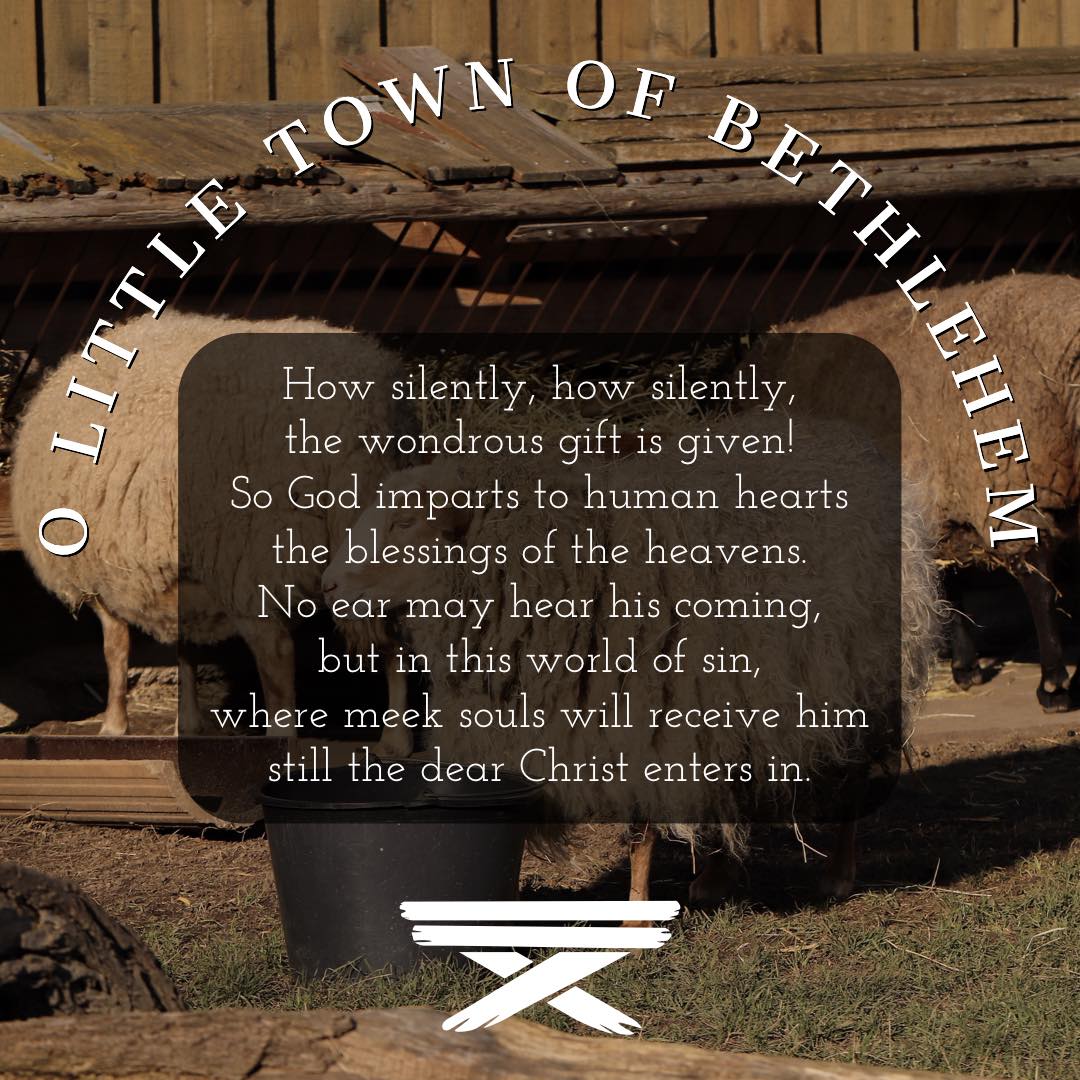 How silently, how silently, the wondrous gift is given!
So God imparts to human hearts the blessings of the heavens.
No ear may hear his coming, but in this world of sin,
where meek souls will receive him still the dear Christ enters in.

If we can learn anything from jolly ole St. Nicholas, we know that the best and eternal gifts often come in the stillness and silence, when no creature is stirring, not even a mouse. In the familiar Christmas Carol, O Little Town Of Bethlehem, we are reminded of the beauty and blessing of the silent, wondrous gifts from God.

The little town of Bethlehem was the birthplace of an undersized shepherd who became an unexpected hero and king. David, the warrior-poet who played the harp, defeated the giant and inspired Israel with his valor and victory had long since passed. Bethlehem had once again resumed it's obscurity, minus the crooked sign on the road that said, "Birthplace of King David." Yet, when Caesar August issued his decree that a census should be taken and every citizen should be registered in the town of their heritage and lineage, Joseph packed the mule and guided his betrothed to his hometown.

When Joseph and Mary arrived, there was no party waiting for them there. Not even distant relatives to receive him. The town inn was full and with no other options available, Joseph resorted to resting in the dirt and grime of the animals. In this mean estate, Mary gave birth to a son, wrapped him in swaddling clothes and laid Him in a manger. A feeding trough became the bassinet for the beautiful one, a cradle for the Christ. O how silently, how silently this wondrous gift is given… among the nays and moos, the Blessing of the heaven was given.

This is how Christ continues to come to us today. Most often, He comes to the humble, the lowly, those who are down and out. It is not that the rich and powerful cannot receive the gift of Christ's salvation, it is that they mostly fail to see their need for a Savior. The world we live in is not entirely different than the world in which Christ was born… both could be described as a "world of sin." The pompous continue to insist that a man can save himself, deaf to the still silent voice of God, he cannot hear Christ's coming. Only the meek, the poor in spirit, are blessed to inherit the kingdom of heaven by declaring Jesus as sovereign Lord over their lives.

May we too remove the clatter and clutter of Christmas to hear His coming to our hearts. Behold, He stands at the door and knocks, will you let the dear Christ enter in?