Welcome to Soma Eastside Church
Here you will find a family growing together and learning to follow Jesus. Our mission is to make disciples who make disciples, so that every man, woman, and child on the Eastside hears the good news of Jesus!
SUNDAY SERVICE - 10:00am
Join us at Squak Mountain Nursery at 10:00am!
ONLINE SUNDAY SERVICE - 10:00am
For those tuning in virtually, the service will live stream on the Soma Eastside Church Facebook Page and be uploaded later to our YouTube Channel.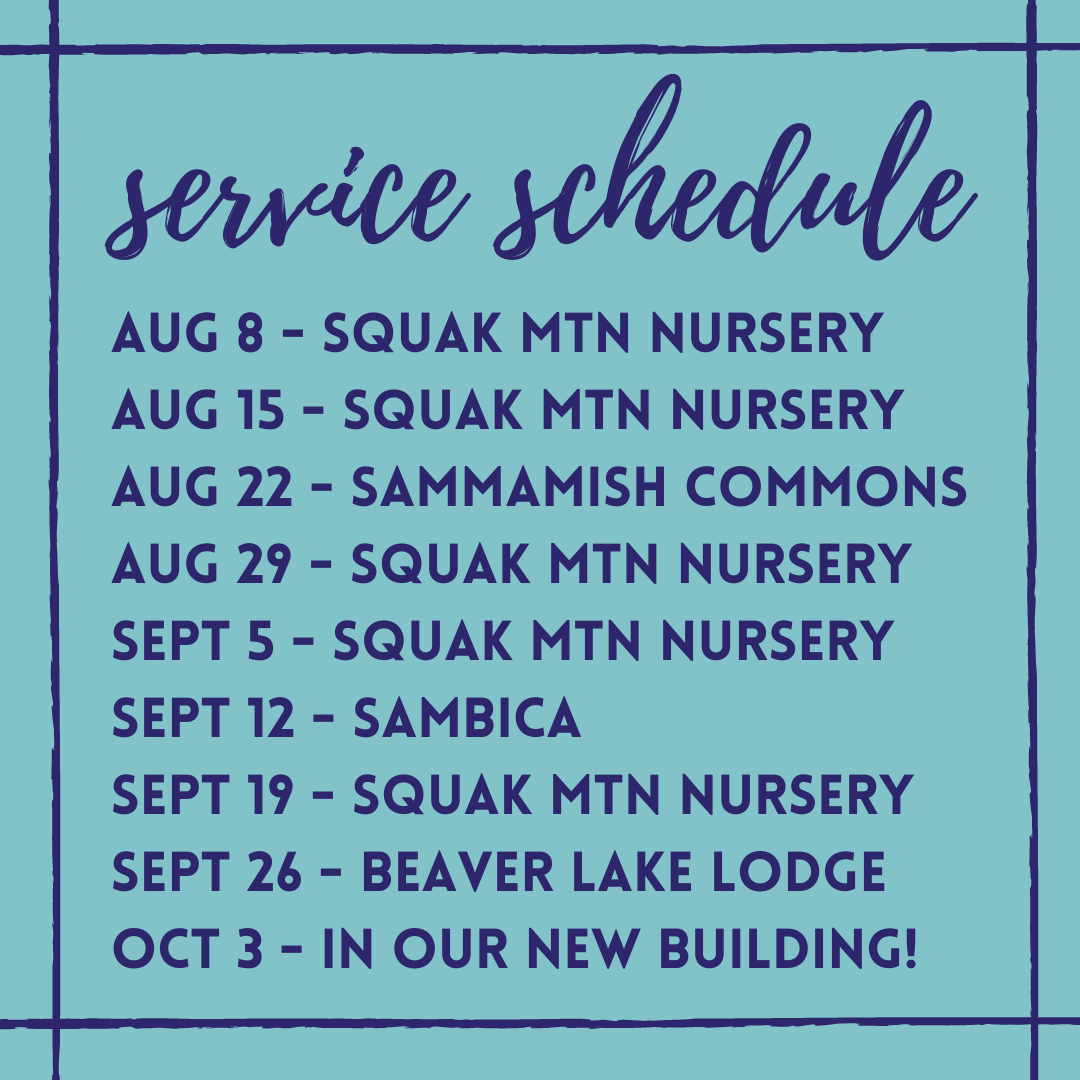 Follow these links for our COVID-19 response and re-entry plan and Updated state guidelines.
---
who are we?
At Soma, we are a family of families who are learning to follow Jesus. We believe that when God rescues us and adopts us into His family, we get a new identity as Family, Servants, and Missionaries. This is lived out 7 days a week, not only on Sunday mornings. We do life together in Missional Communities - we would love to get connected with you!
sunday gathering
Our Sunday gathering is a chance for our larger church family to come together to celebrate, learn, and connect. We celebrate what God has done for us and share how He is moving in our lives. We hear preaching on God's word and equip ourselves with truth. We connect with our family and spend time catching up and listening to one another's stories.
communion
What is communion?
Communion is a time to remember the sacrifice that Jesus made on the cross to save us from our sins, and reconnect ourselves with God. The bread and wine (or juice) symbolize Jesus' body and blood that were broken and shed when he died on the cross. You can read more about communion here. At Soma Eastside, we take communion every week as a way to respond at the end of the service.
Who can take communion?
We encourage everyone who has made a decision to follow Jesus to take communion. Being baptized is not a requirement, and we invite people from all faith backgrounds who are followers of Jesus to join in communion. Parents - how you involve your kids is up to you. You will see many families that pray and take communion as a whole family, even with young kids.